GET INVOLVED - SPONSOR A TEAM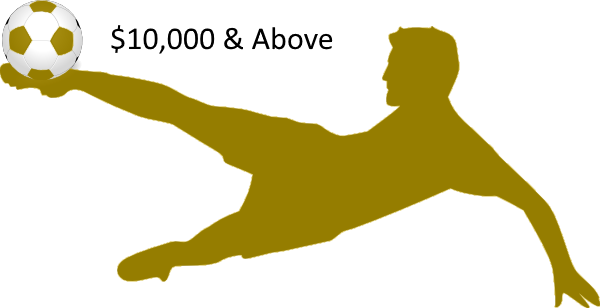 STRIKER
Companies Name across the front of a teams jersey
Certificate of Appreciation
A plaque with a team photo
Marketing Banner on the Home page with you listed as a sponsor on our team website with a link to your site
Framed Team Jersey
Listed in team programs and various media coverage
Listed on fundraiser event banners, items and t-shirts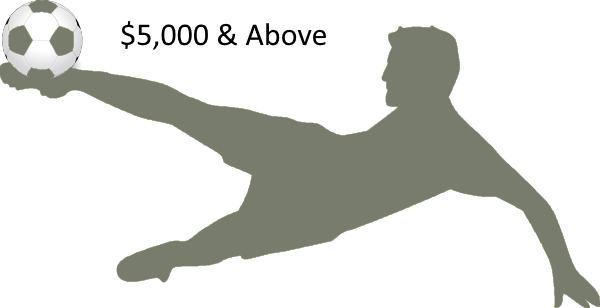 MIDFIELDER
Company™ logo on the sleeve of a team's uniform
Certificate of Appreciation
A plaque with a team photo
Framed Team Jersey
Listed as a sponsor on our sponsorship page of our website
Listed in team programs and various media coverage
Listed on fundraiser event banners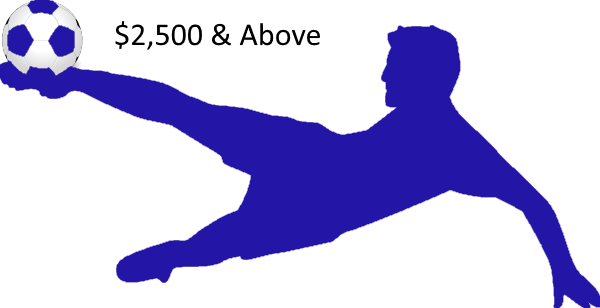 DEFENDER
Certificate of Appreciation
A plaque with team photo
Team training shirt
Listed as a sponsor on our website
Listed in team programs and various media coverage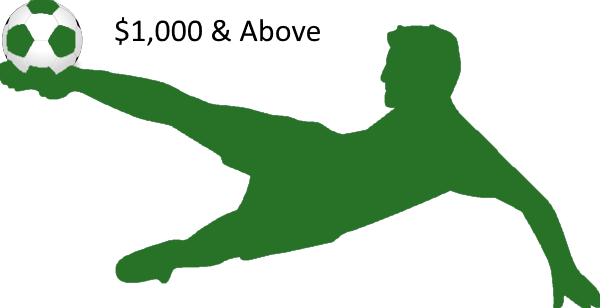 GOAL KEEPER
Certificate of appreciation
A team photo
Listed as a sponsor on our website
Team training shirt
PBFC Hammerheads is associated with the Broward Sheriffs Office, Police Athletic League (PAL), a non-profit organization. All sponsorship funds are used solely for the expenses of the PBFC Hammerheads teams and other PAL expenses in the community. PAL assists all children from different backgrounds and financial levels. PAL has programs that assist children through positive mentorship, between law enforcement and children, in athletics that might otherwise be at risk.  With your donation, no matter what the amount, not only will you be helping a young player achieve their dreams, but you will also raise the awareness about the sport of soccer.
If you would like to become a sponsor of the PBFC Hammerheads, please click in the links below, print and complete the Team Sponsorship Information Package Sheet, enclose your donation (make sure to make checks payable to PBFC-Hammerheards) and send it to PBFC-Hammerheads, Inc. 2049 Windward Drive, Lauderdale by the Sea, Florida 33062.
What PBFC Provides to your Business:
Multiple exposures to thousands of participants, parents, relatives, coaches and community leaders who recognize those who support their family passion… PBFC Soccer!
Sponsorship Has Promotional Value
Sponsorship Builds An Image Of Community Support
Sponsorship Positively Impacts Youth Development
Association with an organization that has a National Championship Team
As we continue to provide an environment that teaches fundamental skills to become effective soccer players; we do have expenses that include tournament fees, uniforms and equipment. The average expense per player is currently unknown since we are in our infancy.  Without the support of parents, fundraisers, communities and businesses, some players would be excluded from participating. The PBFC Hammerheads has asked each player and parent to seek prospective sponsors so that each player will have the opportunity to participate.
The Possibilities are Endless…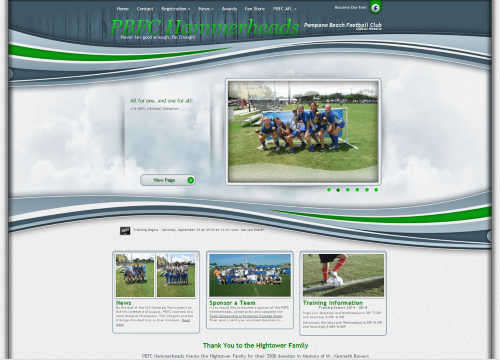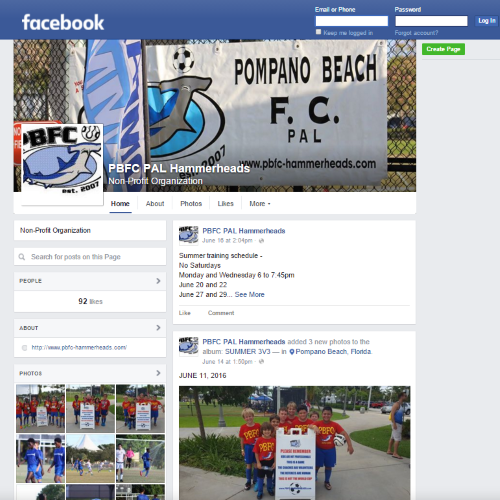 Connect with Us
Please feel free to contact the club president, James Elder at 954-941-4038 or via email at PBFC2007@aol.com if you should have any questions about our organization.